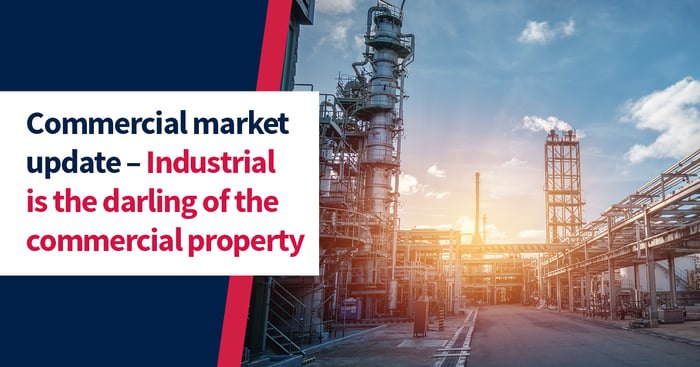 Our commercial teams across the country are experiencing positive market conditions and good demand for product, with the markets attributing more risk to retail, hospitality and office as opposed to the industrial sector.
This risk is reflected in yields that are being offered or achieved for the various asset classes. Industrial continues to remain the darling of the commercial property segment and it is unlikely that this will change in the short to medium term.
The investor's risk profile will to a certain extent define what type of investment someone will look at, an example being government and/or blue-chip tenanted property with long leases in place. These properties will be highly sought after with the yield reflecting the lower risk profile as opposed to other categories such as vacant retail property!
Some of the key drivers and stimulants of commercial property are:
• Low official cash rate and mortgage rates, which are likely to continue in the foreseeable future.
• Historically low deposit interest rates that are helping channel money to commercial property through vehicles such as shares or syndication.
• Large scale quantitative easing by the government/ central bank.
• Significant government investment in infrastructure projects and stimulation through Covid-19 relief.
• Shortage of skilled labour resulting in pressure on build costs.
• With the strong residential market investors are considering repositioning their investment funds from residential to commercial property.
• Owner occupiers that are finding it is cheaper to own than lease.
Covid-19 is still front of mind with the fragility evident as recently as March 2021. As we move forward with the rolling out of vaccines across the world, we will hopefully see a return to some degree of normalcy and light at the end of tunnel.
Situations like this help drive change and have been a stimulus in many respects for change across different sectors. For example, the lockdowns during Covid-19 allowed many businesses to consider their space requirements and policies around workspace flexibility. The office is certainly not dead; however, the debate is on as to what the future office may look like!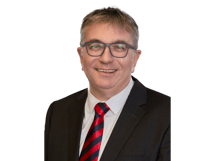 Tony Kidd
General Manager, NAI Harcourts New Zealand
This article is featured in NAI Harcourts Market Leader Issue , 2021
---
Featured by NAI Harcourts
Explore Listings